The Houston Astros are looking to add an ace-caliber starting pitcher, but Chicago White Sox left-hander Jose Quintana might prove out of their price range.
The Astros have been linked to the White Sox in recent days regarding Quintana, and Chicago has asked for right-handers Francis Martes and Joe Musgrove and outfielder Kyle Tucker in return for the 27-year-old, Peter Gammons of GammonsDaily.com reports.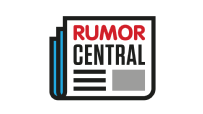 That's a steep price, as Martes is considered the team's top prospect, and Tucker and Musgrove aren't far behind. The trio were ranked second, fourth and sixth, respectively, among prospects in the Astros organization by ESPN's Keith Law

entering the 2016 season. Alex Bregman, the team's then-No.1 prospect, has since graduated.
Coming off his first All-Star season, Quintana has plenty of value. The southpaw posted a 3.20 ERA and 1.16 WHIP in 32 starts this year. Including the 2019 and '20 options in his contract, Quintana is under club control at a team-friendly rate ($36.85 million if both options are exercised) for the next four seasons.
ESPN's Jayson Stark writes that it's hard to imagine the Astros parting with a haul of prospects like the Boston Red Sox did to land Chris Sale from the White Sox. Meanwhile, ESPN's David Schoenfield lays out what he thinks a potential trade for Quintana could look like for Houston, and includes Martes and Tucker as key pieces to get a deal done.
-- Kyle Brasseur