Free-agent closer Kenley Jansen remains the Miami Marlins' top target, but there are other pitchers the team is keeping tabs on.
Among the arms on the Marlins' radar are Jhoulys Chacin, Scott Feldman, Doug Fister, Junichi Tazawa and Brad Ziegler, Jon Heyman of FanRag Sports reports.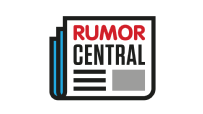 The Marlins already had been linked to Fister, Tazawa and Ziegler, but the connection to Chacin and Feldman, two right-handers, appears to be new. Both pitchers are decent bets to land one-year deals at a relatively low salary, which seems to fit with Miami's preference in terms of adding starters.
Chacin, 28, posted a 4.81 ERA in 34 games (22 starts) between the Los Angeles Angels and Atlanta Braves last season. Feldman, 33, had a 3.97 ERA in 40 games (five starts) with the Toronto Blue Jays and Houston Astros.
While Chacin and Feldman saw a good deal of time in the bullpen this year, they have both primarily served as starting pitchers throughout their careers.
- Kyle Brasseur