In pursuit of a second baseman, the Los Angeles Dodgers aren't ruling out a trade for Brian Dozier or re-signing Chase Utley as a free agent, according to ESPN's Doug Padilla.
Dozier's 42 home runs this year -- a career-high -- set a new record for homers in a single season by an American League second baseman. The 29-year-old also had career highs in RBIs (99) and OPS (.886) and stole 18 bases. His 24-game hitting streak late in the season was the third-best in the AL, behind Jackie Bradley Jr. (29 games) and Xander Bogaerts (26 games) of the Boston Red Sox.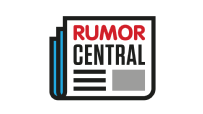 Dozier is owed a guaranteed $15 million over the two seasons remaining on his current contract. He's set to be a free agent in 2019.
"[The Dodgers] have not closed the door on adding a right-handed second baseman, although they likely won't spend big for one, even if there was a free agent they liked. And they are not expected to unload a glut of top prospects for one, even if the Twins' Brian Dozier would be just the kind of second baseman the Dodgers could use," Padilla writes.
Padilla notes a deal for Dozier might include right-handed pitcher Jose De Leon, who Los Angeles is reluctant to part with.
Utley, 37, slashed .252/.319/.396 with 14 home runs, 52 RBIs and 26 doubles this year, his first full season with the Dodgers.
ESPN's Jim Bowden projects

that Utley will sign a one-year, $8 million contract as a free agent and mentions the Dodgers as one of his best fits.
Payroll could be an issue in signing Utley or acquiring Dozier, given the Dodgers' most recent transactions. Los Angeles signed free-agent closer Kenley Jansen to a five-year, $80 million deal on Monday, the second-highest ever for a reliever, Bowden reports, citing sources. Also on Tuesday, free-agent third baseman Justin Turner agreed to a four-year, $64 million contract with the Dodgers, a source told Bowden.
-- Alex Tekip