UPDATE: The D-backs have agreed to terms on a deal with Arcia, Heyman reports. Nick Piecoro of the Arizona Republic adds that it is expected to be a minor league deal.
The Arizona Diamondbacks could be looking to buy low on a former top prospect this offseason.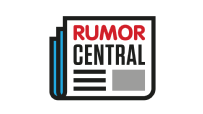 The D-backs are among the teams pursuing free agent Oswaldo Arcia and might even be the front-runner as of now, Jon Heyman of FanRag Sports reports.
Arcia was well-regarded coming up through the Minnesota Twins organization. He was brought up to the majors in 2013, hitting 14 home runs in just 97 games, and continued his success in 2014, hitting 20 homers in 103 games.
The 25-year-old then took a step back in 2015 and spent most of the year in the minors, where he hit he .199 at the Triple-A level. The Twins designated him for assignment in June of this year, and he went on to appear in games for the Tampa Bay Rays, Miami Marlins and San Diego Padres before becoming a free agent.
Overall, Arcia hit .203 with eight home runs and 23 RBIs last season. He's a left-handed hitter, which could appeal to the D-backs' right-handed-heavy offense.
-- Kyle Brasseur