A season in Japan may have enhanced the market value of free-agent right-hander Anthony Bass.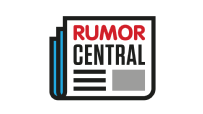 The 29-year-old Bass, who pitched most recently in the majors for the Texas Rangers in 2015, "has multiple offers in hand and may command a major league deal," tweets Chris Cotillo of SB Nation.
Bass was a swingman for the Hokkaido Nippon Ham Fighters, posting an 8-8 record with a 3.65 ERA this past season. He made 23 relief appearances and 14 starts.
Bass had no record with a 4.50 ERA in 33 appearances for the Rangers two seasons ago. The Michigan native also has pitched for the Padres and Astros and owns a 4.40 ERA in 129 career outings, including 18 starts.
Bass took to Twitter last month to inform teams he intended to pitch stateside in 2017.
-- Doug Mittler