Add the St. Louis Cardinals to the teams reportedly making a play for Minnesota Twins second baseman Brian Dozier.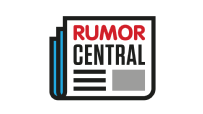 Darren Wolfson of 1500 ESPN in Minneapolis tweets the Cardinals are "very much in" on Dozier, who hit 42 homers in 2016 and 93 over the past three seasons. Wolfson adds that the Los Angeles Dodgers are "still very much in it," while the Washington Nationals and San Francisco Giants "remain in dialogue."
The Cardinals are the new wrinkle to the Dozier sweepstakes given they already have a crowded infield with Kolten Wong as their incumbent second baseman.
While Wolfson did not list any specific trade scenarios, Wong could be a fit for the rebuilding Twins, given he is under club control for five more seasons.
The 29-year-old Dozier posted career highs in home runs, OPS (.886), batting average (.268), and RBIs (99) in 2016. He will make a very reasonable $15 million over the next two years before reaching free agency.
The Dodgers have been mentioned as the most logical fit for Dozier, and reports earlier this month indicated the Dodgers would be open to dealing top pitching prospect Jose De Leon.
-- Doug Mittler