The Atlanta Braves are open to adding a bench player, and one possibility is another reunion with utility man Kelly Johnson, reports David O'Brien of the Atlanta Journal-Constitution.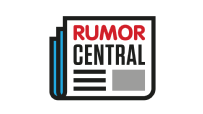 The 34-year-old Johnson already has three separate stints with the Braves and has signed free-agent deals with Atlanta each of the past two years. The Texas native was traded to the New York Mets each of the past two summers..
Johnson posted a combined .247/.306/.391 slash line in 131 games last season and tied for the major-league lead with four pinch-hit homers.
O'Brien says the Braves' list of candidates also could involve outfielder Jeff Francoeur, a Georgia native who has two previous stints in Atlanta, including 99 games last season.
- Doug Mittler