It is less than a month before the start of spring training, and National League home run champ Chris Carter is still looking for work.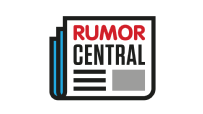 Over the weekend, Nick Cafardo of the Boston Globe reported the Texas Rangers and Miami Marlins have at least had internal discussions on Carter, who was non-tendered by the Milwaukee Brewers after hitting 41 homers to share the crown with Nolan Arenado of the Rockies.
As for the odds of a deal, Cafardo notes "the Rangers have the money to do it, the Marlins not so much."
ESPN's Jerry Crasnick reported Friday that the Marlins have discussed Carter and Mark Reynolds, among others, as a right-handed complement to Justin Bour at first base.
The Rangers are looking for a first baseman and reportedly have strong interest in free agent Mike Napoli, but the sides have yet to complete a deal.
Carter brings undeniable pop at the plate, but he also struck out a league-high 206 times and is a defensive liability at first base.
- Doug Mittler