The San Diego Padres continue to revamp their starting rotation with several low-cost veterans, but one of the team's most recent targets is seemingly seeking a higher salary.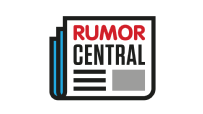 According to Jon Heyman of FanRag Sports, right-hander Jered Weaver rebuffed the Padres' initial offer of more than $1.75 million, the price San Diego paid for pitchers Clayton Richard, Jhoulys Chacin and Trevor Cahill in recent weeks.
The exact dollar amount of the offer is unknown, but it was likely much lower than the $20 million Weaver made last season with the Los Angeles Angels. The 34-year-old went 12-12 with a 5.06 ERA in 31 starts in 2016.
With velocity severely decreasing on his fastball, the 11-year finesse pitcher has seen his ERA rise in each of the past five seasons -- starting from when he notched a 2.41 ERA in 2011 while earning his second of three straight All-Star selections.
Heyman writes that the Padres "clearly want someone to lead their staff." As it stands now, San Diego's starting rotation will likely come down to a competition between Richard, Cahill, Chacin, Luis Perdomo, Christian Friedrich, Paul Clemens, Tyrell Jenkins and Cesar Vargas.
-- Nick Ostiller