During this offseason, the New York Mets are shopping for a reliever, reports Ken Rosenthal of FoxSports.com.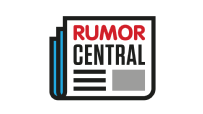 Rosenthal has said that the relief pitchers the Mets are looking at include Sergio Romo (RH), Joe Smith (RH) and Jerry Blevins (LH), all of whom are free agents.
Citing MetsBlog.com contributor Mathew Cerrone, Rosenthal also reports that the Mets may consider making a trade for a low-cost reliever; specifically, Arodys Vizcaino of the division rivial Atlanta Braves has been cited as a trade possibility. Vizcaino, 26, has a career ERA of 3.52 and recorded 10 saves last season.
Romo, 33, played for the San Francisco Giants from 2008-16 before becoming a free agent. During his time with the Giants, Romo helped the team earn three World Series titles (2010, 2012 and 2014). Romo made his only All-Star team in 2013 and carries a career ERA of 2.58.
Smith, 32, made his MLB debut in 2007 with the New York Mets. After two seasons in New York, Smith spent time playing with the Cleveland Indians, the Los Angeles Angels and most recently, the 2016 World Series champion Chicago Cubs (although Smith did not make any postseason appearances for the Cubs). Smith put up solid numbers last season with the Angels but improved his 3.82 ERA in Anaheim to 2.51, although he pitched fewer innings following the deal.
Blevins, 33, debuted in 2007 for the Oakland Athletics, where he played until 2013. In Dec. 2013, Blevins was traded to the Washington Nationals. He played for Washington until March 2015, when he was traded to the Mets, signing a one-year contract. Blevins, the only left-hander of the group, has allowed a .214 average against left-handed hitters (as opposed to .242 for righties).
-- Meaghan Latella