The Minnesota Twins are considering reunions with two veteran free agents who enjoyed success with the team in the past.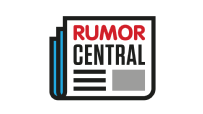 According to Mike Berardino of the St. Paul Pioneer Press, first baseman Justin Morneau and reliever Craig Breslow are on Minnesota's radar.
Berardino notes that "Twins brass came out publicly ... indicating that they were looking to add some veteran leadership through free agency, and Morneau would certainly fit the bill."
Morneau, who turns 36 in May, slashed .261/.303/.429 with six home runs and 25 RBI in 218 plate appearances with the Chicago White Sox in 2016 after signing with them for $1 million plus incentives. He missed the first four months of the season following surgery to repair a torn tendon in his left elbow.
The 14-year veteran played 1,278 games for the Twins between 2003-2013, winning the AL MVP in 2006. He won the NL batting title in 2014 with the Colorado Rockies. Morneau owns a career slash line of .281/.348/.481.
Breslow "remains on the club's radar as a potential bounce-back signing," per Berardino. The finesse left-hander has compiled a 4.93 ERA over the past three seasons, but impressed Twins scouts at a recent showcase.
According to Berardino, the 36-year-old is now throwing from a low three-quarters arm slot. As a result, Breslow "has rediscovered the sink and run on his pitches that had been missing in recent seasons."
The Yale-educated southpaw posted a 2.89 ERA in 59 combined outings with Minnesota in 2008 and 2009. He made $1.5 million last year with the Miami Marlins before they released him in July.
The Toronto Blue Jays, Cleveland Indians, New York Mets and Los Angeles Dodgers are also interested in Breslow, according to Ken Rosenthal of Fox Sports.
-- Nick Ostiller