The Tampa Bay Rays are keeping their options open when it comes to replacing recently traded Logan Forsythe at second base.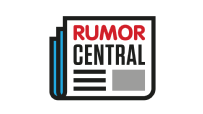 Two days after it was reported that the team planned to move first baseman Brad Miller to the position, multiple sources told Evan Grant of the Dallas Morning News that Tampa Bay has "checked in" with the Texas Rangers regarding the availability of their utility player Jurickson Profar.
Once a top prospect as a shortstop, Profar's trajectory with the Rangers hit a snag after he missed the 2014 and 2015 seasons with a shoulder injury. During his absence, Elvis Andrus and Rougned Odor solidified themselves as the team's primary middle infielders.
Profar, who turns 24 next month, has been relegated to a utility role since his return. He slashed .239/.321/.338 with five home runs and 20 RBIs in 90 games for Texas in 2016 while spending time at all four infield positions as well as left field, including 139 innings at second base.
The switch-hitter's current projection as a platoon first baseman for the Rangers next season is already becoming murky following reports that Texas is interested in signing veteran Mike Napoli for the role. Profar is under team control for three more seasons and will earn $1.05 million in 2017.
Other internal options at second base for the Rays include Tim Beckham and Nick Franklin.
-- Nick Ostiller