The San Diego Padres continue to keep an eye on veteran starting pitchers in free agency as they attempt to revamp their rotation.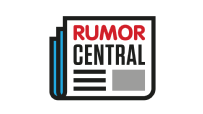 According to Ken Rosenthal of Fox Sports, two names still on San Diego's radar are Travis Wood and Jered Weaver. Rosenthal notes that the Padres could sign one of the two, but it is unlikely that they sign both. Jake Peavy is another option, but Rosenthal is less optimistic about that reunion coming to fruition.
Jon Heyman of FanRag Sports reported last month that San Diego had already made an offer of more than $1.75 million to the 34-year-old Weaver, who went 12-12 with a 5.06 ERA in 31 starts for the Los Angeles Angels in 2016 -- his 11th campaign in the majors.
The finesse right-hander has seen the velocity on his fastball severely decrease in correlation with a rising ERA in each of the past five seasons. Weaver, who earned three straight All-Star selections from 2010-12, made $20 million last year.
Wood, 30, pitched in relief last season for the Chicago Cubs, compiling a 2.95 ERA in 61 innings. The left-hander also posted a 4.19 ERA across 776 innings as a starter between 2010-15. He earned $6.175 million in 2016.
The Padres have rebuilt their rotation this winter by signing veterans Jhoulys Chacin, Clayton Richard and Trevor Cahill to team-friendly, one-year deals. Other starting pitchers in the mix include Luis Perdomo, Christian Friedrich, Paul Clemens, Tyrell Jenkins and Cesar Vargas.
-- Nick Ostiller