The Oakland Athletics' closer job might rest in the hands of multiple players this season.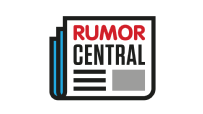 "We might not have one particular closer," manager Bob Melvin said Wednesday, according to MLB.com's Jane Lee.
The A's had five different relievers collect saves last season: Ryan Madson, Ryan Dull, Sean Doolittle, John Axford and Zach Neal. Also in the mix this year is Santiago Casilla, who logged time as the San Francisco Giants' closer in four of his last five seasons.
Madson served as Oakland's primary closer in 2016, appearing in 63 games. The 36 year old was 30-for-37 in save opportunities and finished the year with a 3.62 ERA and 1.28 WHIP.
-- Alex Tekip