Joey Rickard could be the odd man out on the Baltimore Orioles' roster following Monday's signing of Michael Bourn to a minor league deal.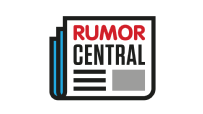 While Bourn may no longer be an everyday player, the 34-year-old should make the Orioles' Opening Day roster "with little trouble," writes Dan Connolly of Baltimorebaseball.com. An 11-year veteran, Bourn hit .264 with five homers, 38 RBIs and 15 stolen bases with the Orioles and Diamondbacks last season.
Rickard, Baltimore's Opening Day left fielder in 2016, now faces stiff competition in a crowded outfield that also includes Craig Gentry, who agreed to a minor league deal over the weekend.
Connolly suggests Hyun Soo Kim, Adam Jones, Seth Smith and Mark Trumbo have made the team, leaving one or two outfield spots on the 25-man roster. The club might also look to keep one of its two Rule 5 outfielders -- Aneury Tavarez or Anthony Santander.
The 25-year-old Rickard hit .268/.319/.377 in 85 games as a rookie last season. He has minor league options remaining and is coming off a thumb injury, adding to the likelihood he will begin the season in Triple-A.
- Doug Mittler