Eric Gagne is on Team Canada for the upcoming World Baseball Classic. Could the former Cy Young winner be pitching for another club in 2017?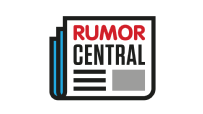 The 41-year-old Gagne, who is serving as a pitching instructor for the Los Angeles Dodgers this week, told MLB.com's Ken Gurnick that he is considering a comeback.
An Arizona resident, Gagne says he has had throwing sessions with the Padres and D-backs. Though he has not pitched in the majors in almost a decade, Gagne boasts he is throwing his fastball in the 90s and has control of his trademark changeup. "I feel great. It's almost scary," he said.
It remains to be seen if any team would have interest in Gagne, even if he pitches well in the WBC. Gagne has 187 career saves, including 55 in 2003 when he won the Cy Young with the Dodgers, but his production declined rapidly later in his career. He finished his career with the Brewers in 2008, posting a 5.44 ERA and a 1.468 WHIP.
-- Doug Mittler