The Los Angeles Angels' brain trust may very well wait until Opening Day before deciding on a starting first baseman.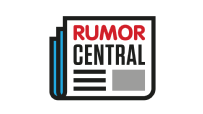 Free agent Luis Valbuena was signed to a two-year, $15 million contract over the winter and will compete for playing time with incumbent C.J. Cron.
"It's not something that we have to decide until the very end," general manager Billy Eppler told MLB.com's Maria Guardado. "I'm very pragmatic with decisions. I like to wait until the 11th hour all the time, so we'll just see how it goes."
Eppler says Jefry Marte and prospect Matt Thaiss also will play some first base in Cactus League play.
The 31-year-old Valbuena had a .260/.357/.459 slash line for the Astros in 2016, but his season was cut short in July by a hamstring injury. The 27-year-old Cron posted a .278/.325/.467 slash line for the Angels last year.
The health of designated hitter Albert Pujols, who underwent offseason foot injury, plays into the Angels' first-base plans. If Pujols misses any time, Guardado reports Cron would likely slide into the DH spot.
- Doug Mittler