Josh Hamilton's comeback attempt might have hit a bump in the road, and the beneficiary could be James Loney.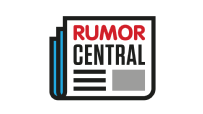 The Texas Rangers confirmed Sunday that Hamilton might require arthroscopic surgery on his troublesome left knee. If surgery is required, Hamilton would likely miss four to six weeks and require a minor league rehab assignment.
Loney, a veteran first baseman who was signed to a minor league contract, "becomes more significant for every day Hamilton is down," and "could emerge prominently in the Rangers' plans by the time spring training ends," writes T.R. Sullivan of MLB.com.
Loney, 32, could fit in as the backup first baseman and lefty-swinging complement behind recently-signed Mike Napoli. An 11-year veteran. Loney spent last season with the New York Mets, compiling a .265/.307/.397 slash line in 343 at-bats.
Hamilton, who missed the entire 2016 season with knee problems and was signed to a minor league deal, has been working out at first base after spending his entire major league career as an outfielder and a designated hitter.
- Doug Mittler