UPDATE: ESPN's Buster Olney has also explored the market for Lawrie, noting the Mets don't have interest, the Royals are likely staying internal in their search for a second baseman and the Rays have talked about him but could be content to stick with Brad Miller at second.
Veteran infieder Brett Lawrie might not be out of work for long after being released by the Chicago White Sox over the weekend.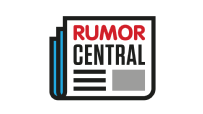 Marc Topkin of the Tampa Bay Times reports the Tampa Bay Rays are "intrigued" by Lawrie's right-handed bat and will "at least look into" a possible deal for the 27-year-old.
ESPN's Jim Bowden lists the Rays, Kansas City Royals, New York Mets and Toronto Blue Jays as clubs that are interested in Lawrie. The Mets could be looking for an extra infielder given the uncertain health status of third baseman David Wright.
Lawrie hit .248/.310/.413 as the primary second baseman for the White Sox last season and agreed to a one-year, $3.5 million deal in December, avoiding arbitration. His departure leaves the second-base job to Tyler Saladino or top prospect Yoan Moncada.
Lawrie, a career .261 hitter who also has played third base, spent his first four big league seasons with the Blue Jays before being traded to Oakland in the November 2014 deal involving Josh Donaldson.
-- Doug Mittler