Already on shaky ground with the Boston Red Sox, Fernando Abad might have damaged his chances to make the Opening Day roster with his decision to pitch for the Dominican Republic in the World Baseball Classic.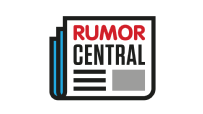 "In those positions of competing for a spot, you'd like to think that a guy's going to be here to make that mark here," manager John Farrell said, according to Jen McCaffrey of MassLive.com. "He's aware of his status on the roster competing for a spot. When he returns, it's constant evaluating that's going on."
Acquired from the Minnesota Twins at the trade deadline last season, Abad struggled down the stretch with the Red Sox, posting a 6.39 ERA in 18 appearances. Prior to the trade, he had a 2.65 ERA in 39 appearances for Minnesota.
The 31-year-old has been just as inconsistent this spring, allowing four runs (one earned) in four outings.
As McCaffrey notes, Robby Scott figures to have a legitimate shot at besting Abad for a bullpen spot with the Red Sox. Scott, 27, didn't allow a run in seven games with Boston last September. He's been equally impressive this spring, striking out three in three scoreless innings.
-- Kyle Brasseur