Anibal Sanchez is scheduled to make $16.8 million this season along with a $5 million buyout in 2018. Will the huge financial commitment be enough to keep him in the Detroit Tigers' rotation?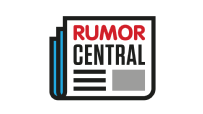 Matt Boyd pitched three strong innings in relief with four strikeouts in Thursday's 5-5 tie with the Mets and "might have distanced himself from the pack" in the race to be fifth starter, reports Anthony Fenech of the Detroit Free Press.
Sanchez, meanwhile, had another rough outing, allowing four runs on six hits in three innings to raise his Grapefruit League ERA to 17.47. Veteran Mike Pelfrey (12.00 ERA), the third candidate for the final rotation spot, also is having a rough spring, as is reliever Mark Lowe (7.36 ERA).
Pelfrey will make $8 million this season and Lowe $5.5 million, which could have an impact on the future of Sanchez. "With all three pitching at a level below well below their contract values, it's hard to imagine a team with high hopes of competing for the postseason carrying all three," writes Fenech in a separate story.
Parting with Sanchez remains the most expensive option, but the Tigers need to see some sort of improvement from the right-hander, who owns a bloated 5.42 ERA in the last two seasons.
-- Doug Mittler