Veteran left-hander Ross Detwiler, who is in camp on a minor league contract, is "emerging as a strong possibility" for a role in the Oakland Athletics' bullpen, reports Susan Slusser of the San Francisco Chronicle.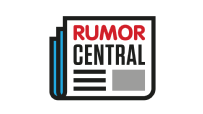 Slusser says Detwiler is the front-runner for the role of second southpaw behind Sean Doolittle.
The 31-year-old Detwiler split last season between Cleveland and Oakland, struggling to a 6.10 ERA and 1.60 WHIP in 16 outings, including seven starts. Detwiler, who started 27 games with a 3.40 ERA for the Nationals in 2012, was without a job until mid-January, when he agreed to a minor league deal with the A's.
Detwiler has not been all that impressive in Cactus League play, compiling a 5.40 ERA while walking three in five innings. But Daniel Coulombe, Detwiler's primary competition, has allowed 10 hits with an 8.31 ERA in 4 1/3 innings.
- Doug Mittler