With the help of a contract clause, veteran Alejandro De Aza may be the front-runner to land the final outfield spot on the Oakland Athletics' roster, reports Susan Slusser of the San Francisco Chronicle.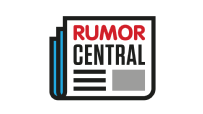 A shoulder injury to Jake Smolinski has created an opening, and the A's are considering the idea of using the extra slot on a fifth outfielder. De Aza and Jaff Decker are the primary contenders.
De Aza is hitting just .227 with a .261 OBP this spring, but Slusser reports the 32-year-old might have the edge because he has an opt-out clause in his contract if he has not been assured a roster spot by the end of March.
Decker is hitting .300 with a pair of homers this spring.
The A's would be the seventh big league team for De Aza, who hit just .205 last season with the New York Mets.
-- Doug Mittler