Already the Detroit Tigers' center fielder of the future, JaCoby Jones is trying to push up the timetable.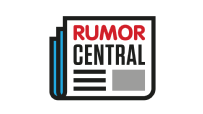 Anthony Fenech of the Detroit Free Press reports the 24-year-old Jones helped his cause in the Tigers' center field competition with a big game on Thursday, collecting a pair of hits, including a long home run, drawing a walk, stealing two bases and making an impressive running catch against the Atlanta Braves.
In 13 Grapefruit League games, Jones is hitting .346 with a .393 OBP.
The Tigers traded Cameron Maybin to the Angels over the winter, leaving an open center field competition between Jones, Tyler Collins, Anthony Gose and Mikie Mahtook.
Fenech cites people in the organization who believe Jones is the best defensive player in the group, adding "the only thing keeping him from an everyday big league job is experience." The Tigers, however, do not want to rush Jones and feel he might benefit from more minor league experience.
While Jones has a bright future, his offensive approach "might need time to hone," reports MLB.com's Jason Beck.
Jones split last season between Double-A Erie and Triple-A Toledo, posting a .256/.327/.407 combined slash line. He hit .214 in 28 at-bats as a late-season call-up.
-- Doug Mittler