Mike Pelfrey appears to be out of the race for the final spot in the Detroit Tigers' rotation and might not be a lock for a roster spot as well.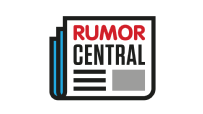 Pelfrey worked in relief for the second straight game Sunday and is no longer being stretched out as a starter, leaving Matt Boyd and Anibal Sanchez as the remaining candidates in the fifth starter's race, reports Chris McCosky of the Detroit News.
McCosky adds that a bullpen spot is not a guarantee for Pelfrey given he is battling Blaine Hardy, Daniel Stumpf, Angel Nesbitt and possibly Sanchez if the right-hander loses out to Boyd.
If Boyd wins the rotation spot and Sanchez moves to the bullpen, Pelfrey could face longer odds since it is unlikely the Tigers would keep two "insurance starters" in relief, adds MLB.com's Jason Beck.
In either case, the Tigers could look to cut the cord with an expensive veteran pitcher or trade one at a deep discount. Sanchez will make $16.8 million this season, and Pelfrey is on the hook for $8 million.
The 33-year-old Pelfrey was 4-10 with a 5.07 ERA and 1.73 WHIP last season and owns a 7.36 ERA in 14.2 innings this spring.
-- Doug Mittler