After enhancing his value with a strong performance in the World Baseball Classic, free agent outfielder Angel Pagan is expected to make a decision on his 2017 employer "in the next 48 hours," ESPN's Jim Bowden reported Monday night.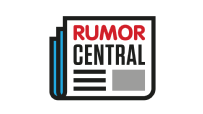 Bowden says the Toronto Blue Jays, San Francisco Giants, San Diego Padres, Atlanta Braves and Detroit Tigers have all expressed interest in Pagan, who hit .286 with a .324 OBP for Puerto Rico in the WBC.
The 35-year-old Pagan has spent the past five seasons with the Giants, hitting .277/.331/.418 in 495 at-bats in 2016.
Jon Heyman of FanRag Sports reported earlier this month that the Braves had made "a couple different attempts" at signing Pagan. Heyman said Pagan was seeking a major league deal of close to $5 million after making $11.25 million last season with the Giants.
Pagan has been linked in recent weeks to the Tigers, who have yet to decide on a center fielder after trading Cameron Maybin to the Angels over the winter.
-- Doug Mittler