The Detroit Tigers are shopping Mike Pelfrey and could release the veteran right-hander if they can't complete a deal, reports Anthony Fenech of the Detroit Free Press.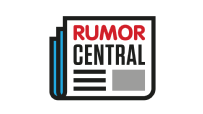 The 33-year-old Pelfrey posted a 7.36 ERA this spring and lost out in a wide-open race for fifth starter that will likely go to Matt Boyd. Anibal Sanchez also fell short in the competition and is expected to start the season in long relief despite his $16.8 million salary.
That leaves Pelfrey, who was 4-10 with a 5.07 ERA and 1.73 WHIP last season, as the odd man out.
Fenech reports the Tigers have contacted at least one team regarding Pelfrey and are "willing to eat the entirety" of the pitcher's $8 million salary for 2017.
Pelfrey is not viewed as a viable bullpen option since the Tigers are unwilling to use two high-priced pitchers in relief.
-- Doug Mittler