Angel Pagan might be still looking for work, but the free-agent outfielder doesn't appear to have dropped his asking price.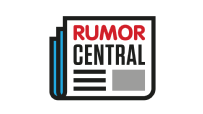 Ken Rosenthal of Fox Sports reports the 35-year-old Pagan "already has turned down two separate guaranteed deals" and "is holding out for a certain desired salary."
Pagan, who likely enhanced his value with a strong performance for Puerto Rico in the World Baseball Classic, has been linked to several teams this spring, including the Giants, Blue Jays, Padres, Tigers and Braves. Rosenthal did not say which clubs were turned down.
Reports earlier in spring training had Pagan seeking a deal in the $5 million range after making $11.25 million last season in San Francisco.
Pagan has spent the past five years with the Giants, hitting .277/.331/.418 in 495 at-bats in 2016. He hit .286 with a .324 OBP for Puerto Rico in the WBC.
-- Doug Mittler