Joe Jimenez concluded his rapid rise through the Detroit Tigers' farm system on Monday, earning a call-up at the expense of struggling reliever Bruce Rondon.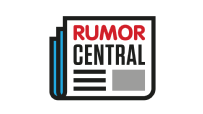 While the 22-year-old Jimenez may have made it to the big leagues sooner than expected, the initial plan is to use the right-hander only in "low-leverage situations," reports Anthony Fenech of the Detroit Free Press.
Manager Brad Ausmus called the promotion of Jimenez an "imperfect situation" necessitated by the ineffectiveness of Rondon, who had a 5.25 WHIP in his first three outings before being sent to Triple-A Toledo.
Jimenez saw his value skyrocket last season when he struck out 78 batters over 53 2/3 innings with a 1.51 ERA at three minor-league levels. While he may be the closer of the future, there are no immediate plans to displace incumbent Francisco Rodriguez, or even to use Jimenez in a set-up role. That, of course, could change if, as Ausmus suggests, the Tigers "catch lightning in a bottle."
Earlier this year, ESPN's Keith Law ranked the hard-throwing Jimenez sixth among Tigers prospects

, noting his command "took a big step forward" in 2016.
-- Doug Mittler