Cleveland Indians shortstop Francisco Lindor rejected a big payday, according to reports from the Cleveland Plain Dealer and Sports Illustrated.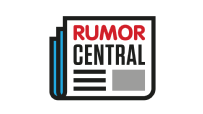 Per Sports Illustrated's Tom Verducci, the Indians tried to offer Lindor an extension before Opening Day, "but not even dangling what one source said was a package around $100 million did the trick." Paul Hoynes of the Cleveland Plain Dealer tweets that the Indians made a "substantial" offer to Lindor, but wasn't able to confirm if it was in the neighborhood of $100 million. Hoynes notes that there aren't any extension talks between the Indians and Lindor, or other players on the roster, at the moment.
Lindor, 23, is in his third major league season and is already considered one of the top shortstops in the game. In 15 games this year, he's slashing .328/.400/.639 with four home runs and 10 RBIs. In 2016, Lindor posted a slash line of .301/.358/.435 with 15 home runs, 78 RBIs and 19 stolen bases. He was named an All-Star for the first time in his career and was the American League winner of the Platinum Glove Award, given to the best overall defender in each league.
The reported $100 million extension would have broken the record for the highest-paid player in Lindor's service class. The previous record for an extension for a player in Lindor's class is the seven-year, $58 million deal Los Angeles Angels shortstop Andrelton Simmons signed with the Atlanta Braves before the 2014 season.
About a month ago, Brody Chernoff, the son of Indians GM Mike Chernoff, might have accidentally leaked news of a possible extension for Lindor during a radio interview in a spring training game against the Chicago White Sox.
--Alex Tekip