Once an elite prospect, Jurickson Profar now faces an uphill battle to be anything more than a bench player for the Texas Rangers.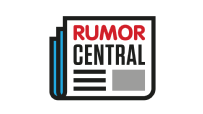 Manager Jeff Banister said Tuesday that Ryan Rua now will get the majority of playing time in left field. The odd man out is Profar, who has a paltry .135/.289/.135 slash line in 37 at-bats. Rua entered Tuesday hitting just .115, but the Rangers are hoping he will benefit from extra playing time.
Recent history is not on the side of Profar, a career .229 hitter who has been tried at several positions.
"It isn't the first time Banister has moved a struggling regular out of his early-season lineup. In each of the previous two occasions, the original starter never really got his job back," writes Evan Grant of the Dallas Morning News. "Leonys Martin in 2015 and Delino DeShields last year were rarely heard from after losing their starting jobs early in the season."
The options could dwindle further when Adrian Beltre comes off the disabled list and the Rangers need to find a spot for Joey Gallo, who has filled in at third base and hit seven homers.
As the summer approaches, it remains to be seen if the Rangers would be willing to trade Profar, who is still just 24 years old and might benefit from a change of scenery.
- Doug Mittler