The Texas Rangers continue to push back the timetable for the return of Adrian Beltre, which means more at-bats at third base for Joey Gallo.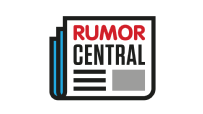 The Rangers originally hoped to have Beltre, who began the season on the disabled list with a strained right calf muscle, by the end of April. But Beltre continues to experience soreness, and "May is starting to look murky too," reports T.R. Sullivan of MLB.com.
The 23-year-old Gallo has been the regular third baseman in Beltre's absence and enters the weekend tied for the American League lead with seven homers. Gallo is hitting .232 with a .361 OBP and 16 RBIs.
Gallo has made the most of the extended playing time, and the Rangers will face an interesting dilemma when Beltre returns. One option would be to add Gallo to the mix in left field.
Rangers' left fielders are hitting just .191 with one homer, and manager Jeff Banister this week scrapped a left field platoon between Ryan Rua and Jurickson Profar. Delino Deshields started in left field in Wednesday's 14-3 win over Minnesota and reached base in his first five plate appearances. Rua started at first base and hit his first career grand slam.
- Doug Mittler