The Oakland Athletics placed Sean Doolittle on the 10-day disabled list Wednesday with a shoulder strain, and manager Bob Melvin admitted the veteran reliever could be sidelined for several months.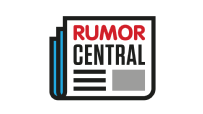 Doolittle, who has been plagued by shoulder problems for several seasons, had one save with 11 strikeouts in 7 2/3 innings this season. Santiago Casilla has four saves and will continue to handle the bulk of the ninth inning duties, at least for the time being.
Susan Slusser of the San Francisco Chronicle suggests right-hander Bobby Wahl, who was called up from Triple-A Nashville Wednesday as part of a series of roster moves, could pitch himself into the mix.
"Every bit of bad health news comes an opportunity for someone else," writes Slusser. "Wahl, 25, is seen as a possible closer, given his 97-mph fastball."
Melvin said Wahl, who had three saves and a 1.93 ERA in nine outings at Nashville, will not be rushed into high-leverage situations. Wahl faced four batters in his major league debut against the Twins on Wednesday, allowing a run and a pair of hits.
The Athletics have another option in Ryan Madson, who has 86 career saves.
- Doug Mittler