The Washington Nationals have used five different relievers to save games this season, but they appear determined to solidify the role with an external option.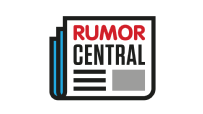 According to Jon Heyman of FanRag Sports, the NL East-leading Nats have begun making calls around the league in search of a closer.
While Heyman notes that the Nationals "haven't found anyone who's immediately available," David Robertson of the Chicago White Sox might make the most sense for Washington. The White Sox are in rebuilding mode, and Robertson is due to earn $12 million this season and $13 million in 2018. He has converted five of six save opportunities and owns a 3.21 ERA this season.
Other names that have reportedly piqued the Nationals' interest include the Kansas City Royals' Kelvin Herrera, Tampa Bay Rays' Alex Colome, Miami Marlins' A.J. Ramos, Toronto Blue Jays' Roberto Osuna and San Francisco Giants' Mark Melancon, who left Washington in free agency this past winter.
Shawn Kelley and Blake Treinen each have three saves for the Nationals this season. Matt Albers and Koda Glover have two apiece, and Enny Romero has one. Free-agent signing Joe Blanton has not figured into the mix for the role considering he has surrendered 13 runs in 12 1/3 innings and just landed on the disabled list.
-- Nick Ostiller