Opening Day shortstop Marcus Semien played catch Monday for the first time since wrist surgery on April 18 and could return to the Oakland Athletics' lineup sometime in June, suggests Susan Slusser of the San Francisco Chronicle.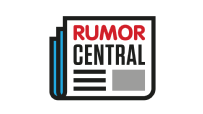 Athletics manager Bob Melvin called the development "big news," but cautioned that Semien has yet to swing a bat with both hands and would not put a specific timetable on a return.
"That means probably another several weeks on the DL, but a return time in June seems reasonable," writes Slusser. "He isn't eligible to come off the DL until June 14."
Semien was hitting .171 with a .370 OBP in 11 games before landing on the disabled list with a hairline fracture of the right wrist.
Adam Rosales (.225/.269/.336) has filled in as the everyday shortstop and would likely return to a utility role when Semien returns.
-- Doug Mittler