The Houston Astros have the best record in the majors, but they're by no means complacent.
The Astros have reportedly been looking to add a starting pitcher since last year's trade deadline, and it appears that search is continuing.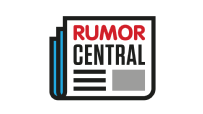 Houston will watch Oakland Athletics right-hander Sonny Gray and Chicago White Sox lefty Jose Quintana when each pitcher starts on the road this week against the Tampa Bay Rays, according to Peter Gammons of GammonsDaily.com. Quintana is slated to take the mound at Tropicana Field on Tuesday, with Gray on track to pitch Saturday.
With the White Sox in rebuilding mode, Quintana appears to be an obvious trade target. The Astros have previously been linked to the White Sox ace, particularly during the winter meetings this past offseason, but reportedly weren't willing to part with a haul of top prospects in exchange for the southpaw.
An All-Star in 2016, Quintana has struggled this season, posting a 5.60 ERA in 11 starts. The 28-year-old has a 2-7 record in 2017, tying him with six others for the major league lead in losses.
Gray's numbers this season are by no means stellar (4.57 ERA, 2-2 in seven starts), but he's having a better year than 2016, which was the worst of his career. Like Quintana, the 27-year-old Gray has been the subject of trade speculation, despite beginning 2017 on the disabled list with a lat strain.
-- Alex Tekip