Hyun Soo Kim could be in line for some additional at-bats after the Baltimore Orioles placed first baseman Chris Davis on the disabled list with a strained right oblique.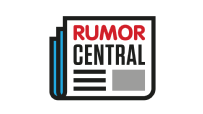 Jon Meoli of the Baltimore Sun reports Kim, who has seen limited playing time in left field behind Trey Mancini and Seth Smith, could have an "expanded opportunity" if Mancini as used as the primary first baseman while Davis is sidelined.
Kim was in left field Wednesday against White Sox right-hander Miguel Gonzalez and had a key two-run single in a 10-6 Baltimore victory. While Smith normally starts against right-handers, manager Buck Showalter told reporters the outfielder was not "100 percent."
The 29-year-old Kim is hitting .253 in 79 at-bats after batting .302 in 305 at-bats last season.
-- Doug Mittler