John Mozeliak faces a tough call in the coming weeks.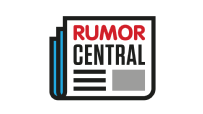 The general manager has watched his St. Louis Cardinals underperform with a 33-37 record, but the team is still just four games out of first place in the suddenly-mediocre National League Central. Do the Cardinals consider themselves legitimate contenders, or will a franchise that has had nine straight winning seasons become a trade deadline seller?
Jose de Jesus Ortiz of the St. Louis Post-Dispatch suggests Mozeliak should entertain offers for starter Lance Lynn, a free agent after the season, and relievers Trevor Rosenthal and Seung-Hwan Oh, but he stops short of calling for a full-scale rebuild. "The Cardinals aren't that far away. They don't need a wholesale clearance to restock the farm system, which is already strong," writes Ortiz. "But let's not kid ourselves and pretend this 25-man roster has World Series potential."
Ortiz suggests the Washington Nationals, who have had plenty of bullpen problems, are a logical fit for Rosenthal or Oh, and lists right-hander Carlos Martinez as one of the few "untouchables."
- Doug Mittler