The rebuilding Philadelphia Phillies have themselves a valuable trade commodity in All-Star reliever Pat Neshek.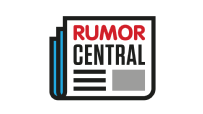 The 36-year-old sidearmer is being scouted by a number of teams, including the Boston Red Sox, New York Yankees and Kansas City Royals, Nick Cafardo of the Boston Globe reports.
Neshek, acquired from the Houston Astros over the offseason, has a 1.31 ERA in 37 appearances for Philadelphia this season. A free agent at year's end, he's a logical trade candidate, especially for the MLB-worst 25-58 Phillies.
He isn't the only player the team is looking to move, as fellow veterans Jeremy Hellickson, Howie Kendrick, Joaquin Benoit and Daniel Nava are all available, CSNPhilly.com's Jim Salisbury writes. Another player to keep an eye on, per Salisbury, is Tommy Joseph, as first-base prospect Rhys Hoskins' big numbers at Triple-A this season have the club's front office wanting to give him a look in the majors.
Salisbury also reports that third baseman Maikel Franco is available, although the price for his services is high. The 24-year-old former top prospect has struggled this season, posting a .218 batting average with 13 homers and 45 RBIs entering Sunday.
- Kyle Brasseur