If Jered Weaver pitches in the major leagues again, it is unlikely to be for the San Diego Padres, suggests Dennis Lin of the Union-Tribune.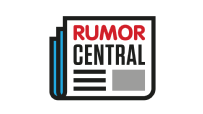 The 34-year-old Weaver had a 7.44 ERA in nine starts for the Padres before landing on the disabled list in late May with left hip inflammation. He made his only rehab start on June 22 for Triple-A El Paso.
There is no timetable for Weaver's return, and Padres manager Andy Green tells Lin that the pitcher has been given "latitude to explore some things."
A three-time All-Star, Weaver had nine straight seasons of double-digit wins for the Angels, including a career-best 20-5 record in 2012. He signed as a free agent with the Padres in February.
-- Doug Mittler