Rival executives say that the Atlanta Braves are "very open" to offers for right-hander Julio Teheran as the July 31 trade deadline approaches, Buster Olney writes in his blog.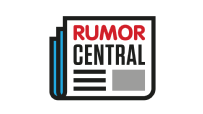 Teheran has struggled this season with a 4.79 ERA, and the Braves are six games back of a wild-card spot entering Sunday. The 26-year-old is earning $6.3 million in 2017, $8 million in 2018, $11 million in '19 and his contract ends with a $12 million team option for 2020.
"The perception of other teams is that the Braves would like to flip Teheran for prospects, but that in order to do so, Atlanta would need to acquire a comparable front-of-the-rotation starter," writes Olney. The Braves made contact with the Chicago White Sox about Jose Quintana before he was dealt to the Chicago Cubs, and they've also checked in with the Oakland Athletics about Sonny Gray, adds Olney.
Jon Heyman of FanRag Sports noted on July 6 that "teams in need of starting pitchers, including the Houston Astros, have been calling the Braves about Teheran."
-- John Wilmhoff