After missing out on Todd Frazier, the Boston Red Sox have another target in mind to fill their gap at third base.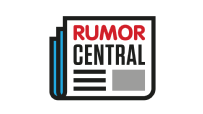 USA Today's Bob Nightengale reports that the Red Sox have interest in San Francisco Giants 3B Eduardo Nunez in their search for a third baseman.
Nunez, 30, is in his second season with the Giants after spending time with the New York Yankees and Minnesota Twins. While playing primarily at third base this season, Nunez has shown the ability to fill in at several positions including shortstop, second base and left field. He will be a free agent for the first time at the end of this season and could be a possible trade chip for the Giants, as they have sunk 29 1/2 games out in the NL West. Nunez has compiled a .297/.322/.409 slash line this season.
The Red Sox rank 29th in OPS from their third baseman this season. Boston released Pablo Sandoval and has primarily gone with Deven Marrero at the hot corner, a career .209 hitter. The Red Sox reportedly had interest in Todd Frazier, who was dealt to the New York Yankees on Tuesday. Nunez could represent a solid stop-gap at third while the Red Sox await the arrival of Rafael Devers, Keith Law's No. 3-ranked prospect

, who was recently promoted to Triple-A Pawtucket.
--Sam Henken