The Boston Red Sox are looking at an unconventional trade option to fill their gaping hole at third base.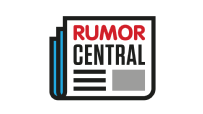 CSN New England's Evan Drellich reports that the Red Sox have been watching Cincinnati Reds All-Star shortstop and donkey enthusiast Zack Cozart.
Cozart is slashing a career-best .319/.406/.564 line this season and has hit 11 homers, only five short his career high.
A first time All-Star this year, Cozart's strong season comes at a great time for the 31-year-old, who will become a free agent for the first time in the upcoming offseason. The last-place Reds have said they'd be open to trading Cozart, but there hasn't been a strong market for him.
The Red Sox have been desperately searching for a bat to boost their lineup before the July 31 trade deadline, especially at third base. It is unclear if Boston's interest in Cozart would be to move him to third, or if the team would shift current shortstop Xander Bogaerts to the hot corner, a position he has played 53 times in his career in Boston but that he hasn't played at all since 2014.
On Sunday, the Red Sox called up top prospect Rafael Devers to audition at third base, where Boston ranks dead-last in the majors in OPS. If Devers shows he is not ready for the show, the Red Sox would likely have to look to the trade market, and perhaps to Cozart.
-- Sam Henken