The Atlanta Braves are listening to teams interested in closer Jim Johnson, but they're "not actively looking to move him," reports Jerry Crasnick, who adds that several teams have sent scouts to look at him.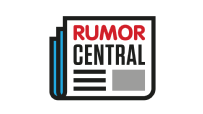 The 34-year-old right-hander has a 4.10 ERA with 22 saves in 29 opportunities in 42 games this season, striking out 50 batters in 41⅔ innings. Johnson had a career-high 51 saves in 2012 for the Baltimore Orioles and followed that up with 50 saves in 2013.
Johnson signed a two-year, $10 million deal with the Braves in this past October. He can earn an additional $1.75 million annually in performance bonuses based on games finished: $250,000 for 30 games and another $250,000 each additional five, through 60. Johnson is cashing in on those bonuses, already having finished 34 games this season.
Earlier this season, Johnson was named by Tony Blengino as one of 10 relievers likely to be traded by the deadline

. With seven blown saves, Johnson isn't likely to close games for a contending team, but might be considered by teams wanting to add bullpen depth.
-- John Wilmhoff