The Los Angeles Angels have reportedly been receiving calls from teams interested in three of their relief pitchers in advance of Monday's trade deadline.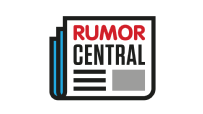 According to MLB.com's Mark Feinsand, the Angels are "open to moving" veteran relievers Bud Norris, David Hernandez and Yusmeiro Petit.
Norris has found success as the Los Angeles closer after having worked as a starter for the majority of his eight-year career. The 32-year-old is 15-for-17 in save chances with a 51/18 strikeout-to-walk ratio and will become a free agent after the season.
Hernandez, 32, has compiled a 2.29 ERA and 1.05 WHIP across 35 1/3 innings this season. SB Nation's Chris Cotillo previously reported that the Boston Red Sox were intrigued with Hernandez, who has also pitched for the Philadelphia Phillies, Arizona Diamondbacks and Baltimore Orioles since making his debut in 2009.
Petit's ability to gobble up innings out of the bullpen makes him desirable on the trade market. The 10-year veteran has pitched 56 2/3 frames in just 36 appearances for Los Angeles this season while posting a 59/12 strikeout-to-walk ratio. Like Norris and Hernandez, Petit is also 32 years old and a free agent at the end of the season.
The Angels are 18 games behind the Houston Astros in the AL West, although they are just five games out of the second wild-card spot.
-- Nick Ostiller