New York Mets closer Addison Reed is "a focus" for the Boston Red Sox, sources tell Fox Sports' Ken Rosenthal.
According to ESPN's Jerry Crasnick, the Mets are talking to the Red Sox about Reed, but still fielding calls from other teams interested in the right-hander.
"Negotiations are fluid," Crasnick tweets.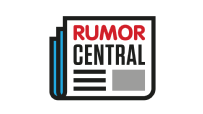 Reed has a 2.57 ERA and 1.12 WHIP in 48 games this season and is 19-for-21 in save opportunities, but it seems unlikely that he'd take over the ninth-inning job in Boston given Craig Kimbrel's performance this season (1.24 ERA, 0.60 WHIP, 80 strikeouts over 43 2/3 innings entering Sunday).
The Mets have reportedly considered the idea of a package deal including Reed
The 28-year-old will be a free agent at the end of the 2017 season.
-- Alex Tekip