The Chicago White Sox apparently aren't done dealing just yet.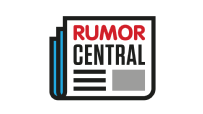 The South Siders are "still seeking deals" for starters Miguel Gonzalez and Derek Holland, and newly-acquired reliever Tyler Clippard, according to Jon Heyman of FanRag Sports. All three are set to reach free agency at the end of the 2017 season.
Gonzalez, 33, is 5-9 with a 4.59 ERA and 1.50 WHIP in 16 starts this year, recording 57 strikeouts over 98 innings.
The 30-year-old Holland posts a 5-10 record with a 5.42 ERA and 1.57 WHIP in 20 starts.
Clippard, acquired from the New York Yankees in exchange for Todd Frazier, David Robertson and Tommy Kahnle earlier this month, has a 4.87 ERA and 1.38 WHIP in 46 total appearances this season. The 32-year-old also has eight holds and has recorded 47 strikeouts over 40 2/3 innings.
-- Alex Tekip