The Los Angeles Angels are marketing right-handers Bud Norris and David Hernandez and are expected to move them before the deadline, according to ESPN's Buster Olney.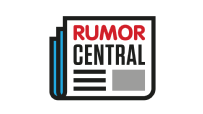 Norris has a 3.89 ERA and 1.27 WHIP in 44 games this season, recording 52 strikeouts over 41 2/3 innings and going 16-for-18 in save opportunities.
In 38 games, Hernandez has posted a 2.23 ERA, 1.02 WHIP and eight holds, striking out 37 batters in 36 1/3 innings.
Norris and Hernandez, both 32, will be free agents at the end of the 2017 season.
Also, Jeff Fletcher of the Orange County Register reports that the Angels are "working on a variety of deals" and could add a major leaguer in addition to trading big leaguers for prospects.
For more of what our writers are hearing, check out MLB Trade Deadline Daily.