The Atlanta Braves don't appear to be wasting time during this month's waiver trade period.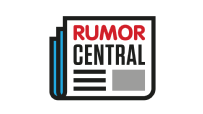 The Braves have already placed right-handers Jim Johnson and R.A. Dickey on revocable waivers, Peter Gammons of GammonsDaily.com reports.
When a player is on waivers, all other teams have 48 hours to submit a claim. Claims are awarded based on which team has the worst record and what league they are in. The team that placed the player on waivers can choose to negotiate a trade with the claim-winning team, pull the player back and keep him or let the player go (in which case, the claiming team takes on his salary). If a player goes unclaimed during that two-day period, he can be traded to any team for the remainder of the season.
Johnson drew interest from other teams ahead of the July 31 non-waiver trade deadline, but his stock has taken a serious hit over the last month. Manager Brian Snitker announced Sunday that the 34-year-old will no longer be the team's primary closer after blowing his MLB-leading eighth save Saturday. Johnson has a 4.09 ERA and 22 saves on the season, but his ERA was 6.48 in the month of July.
Dickey has a 4.08 ERA and 1.39 WHIP in 21 starts this season. The 42-year-old knuckleballer is coming off one of his best starts of the season, striking out eight and allowing an unearned run in seven quality innings against the Philadelphia Phillies on Sunday.
- Kyle Brasseur