The Milwaukee Brewers remain interested in Detroit Tigers second baseman Ian Kinsler, but there are several roadblocks in front of any possible waiver deal, reports veteran writer Ken Rosenthal.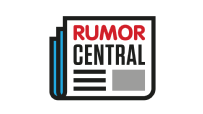 Rosenthal reports the Tigers have placed Kinsler on revocable trade waivers, which expire Thursday afternoon. Kinsler would have to pass through every American League team and then every National League club behind Milwaukee for the Brewers to win the claim.
Rosenthal adds the Brewers are one of 10 teams on Kinsler's no-trade list.
Kinsler is hitting just .250 this year, but owns a .275/.343/.448 slash line over 12 major league seasons. The four-time All-Star is owed approximately $3 million for the rest of this season. He has a $10 million club option for 2018 with a $5 million buyout.
In Milwaukee, the 35-year-old Kinsler would represent a second base upgrade over Jonathan Villar, who is hitting just .213 with a .272 OBP, and Eric Sogard, who is 3-for-34 since coming off the disabled list in late July.
Prior to the July 31 deadline, ESPN's Buster Olney reported the Brewers were considering Kinsler as a second base option.
-- Doug Mittler